DMX Meal Replacement Shake ™

A whey to get more for less.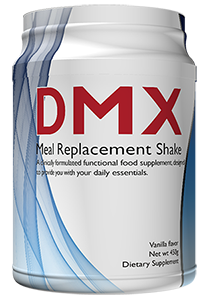 DMX Meal Replacement Shake™ is a whey protein shake is low in calories and carbohydrates, and provides an excellent base for a meal replacement. It's functional food (pre-digested) and is only 62 calories. It's delicious with water and ice, but low calorie to allow you to use it as a base for a tempting smoothie. This meal replacement ensures you get a base of well-balanced nutrients that are often lacking in a standard diet.