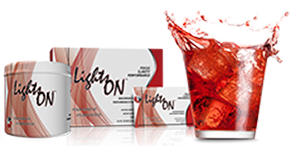 Click Picture for Product Details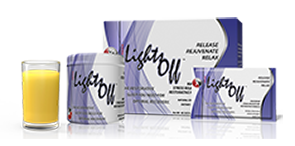 Click Picture for Product Details

Always Tired, Can't Sleep?

DynaMAXX has developed two new incredible, all-natural products for today's 24/7 lifestyle for men and women.  Both products are convenient, powdered drinks brilliantly mastered in one small package that provides all of the ingredients necessary for natural energy and sleep.

It all starts with sleep.  Adequate sleep is a key part to a healthy lifestyle and can benefit your heart, weight, mind and more. 65% of the population today is sleep deprived.  Which is why DynaMAXX developed LIGHTS OFF™. An All-Natural relaxation aid that allows for a true restorative night sleep without side effects.  What LIGHTS OFF™ does... it just decompresses you and helps your brain to slow down so your body can fall asleep naturally. You're going to feel really good.  You're going to sleep better than you ever have and you will have more energy and focus during the day. 

During the day, we all run at full speed and in multiple directions.  In order to stay focused throughout our hectic days, while maintaining the energy to do so, DynaMaxx designed LIGHTS ON™.  An All-Natural, Mental Clarity, Focus and Energy Drink. You will be alert, focused and feel "in the moment" all day long, without feeling buzzed, jittery, or on edge. Try LIGHTS ON™ and see what natural energy feels like.  

LIGHTS ON™

14 All Natural Ingredients

Improve Mental Focus, Clarity & Concentration

No Jitters, Spikes and Crashes

Works in Minutes, Lasts for Hours

Plant-Based Glucosamine for Joint Support

Anti-Oxidants to Promote Health & Immune System

Array of B Vitamins and Vitamin C

Convenient, Powdered Drink in Individual Packets or Canister

Inexpensive, Less than Half of Bottled/Canned Energy Drinks

For more Detailed Information,

click on the LIGHTS ON™ link.

LIGHTS OFF™

15 All Natural Ingredients

Decompresses You From Your Day

Allows you to De-stress and Truly Relax

Does Not Put You Asleep, No Sedatives,
Non-Addictive

Fall Asleep Naturally into Your Natural Sleep Rhythm.

Awaken Refresh & Revitalized

No Groggy, Sluggish Feeling or Hangover

Detoxifies the Body, Amino Acids & Ant-Oxidants

Begin to Repair the Body from the Damages
of Insomnia--- Rest, Regenerate, & Heal

Significant Energy & Focus During the Day

For more Detailed Information,

click on the LIGHTS OFF™ link.